Soso restaurant in Naousa, Paros, is one of those hidden secrets amongst the connoisseurs of the island and those devoted travel foodies. Greek homemade food is their specialty, served in a quiet little alley away from the buzz of the island's cosmopolitan town. Just make sure you reserve your table ahead of your visit to the island.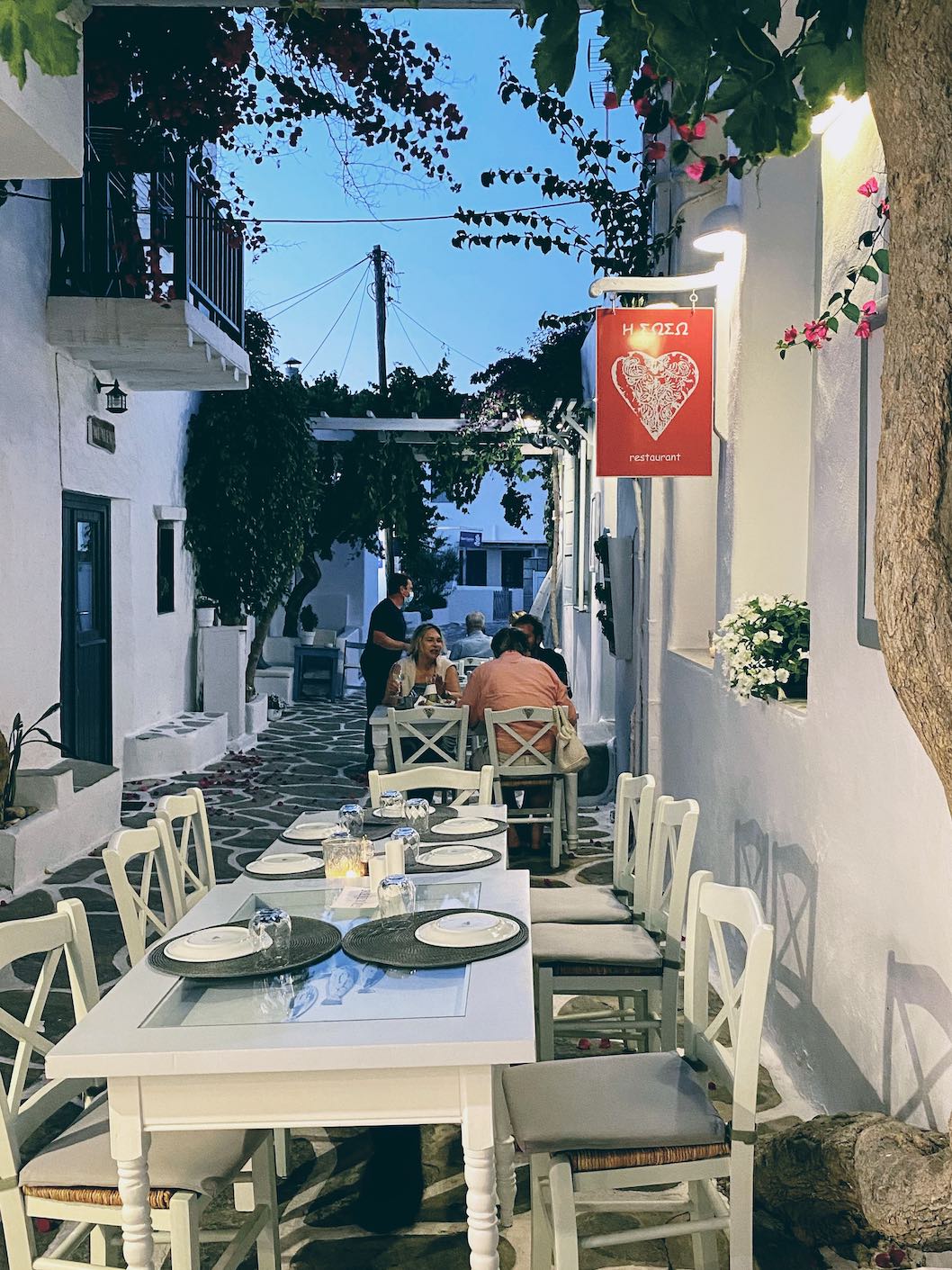 It quietly opened back in 2013 with a very modest following, mostly especially due to those who really wanted to find good Greek food away from the glitz. Kalypso, head chef and co-founder of this tiny place, is responsible for the "back of the house" action with her husband Petros directing the decor and furniture at the front. A local from Paros, Kalypso, is rarely outside the kitchen as she meticulously prepares dishes for the restaurant's devoted clientele. No wonder you need to call ahead at least a few days if you want to get a table. Otherwise, you may be lucky by showing up early in the evening (if you're a small group) just in time to catch a free table before the next arrival.
Although I've always wanted to try their dishes, I only came about to do so in 2020 when I visted with some friends who also love food and are also very hard to please. The menu was quite short but had everything we could ever wish for, given our love for cheese, meat and good ol' Greek food. We started out with some cheese puffs and their delicious pastrami and tomato pie, before moving to the main course of our dinner.
The place was very quiet indeed, especially given the early season, but around 21:30 it got full. Luckily we had the table for another hour or so, just enough to delve into the specialty of Kalypso… pork fillet in mustard sauce, served with oven potatoes – very tender and tasty indeed! The oven-roasted lamb shank in lemon sauce though was spectacular!
High quality food at very reasonable prices and an ambience you're lucky to still find around Naousa. We'll definitely be getting back to Soso, although I just found out my friends have already visited the restaurant again ever since! Well done Soso!
Pork fillet with honey and mustrad sauce
Roast lamb shank with lemon sauce