It's the kind of joint you'd normally visit on a Saturday afternoon away from the crowded streets of the city centre. Laid back vibes, tasty meze bites and a cool crowd out in the sun.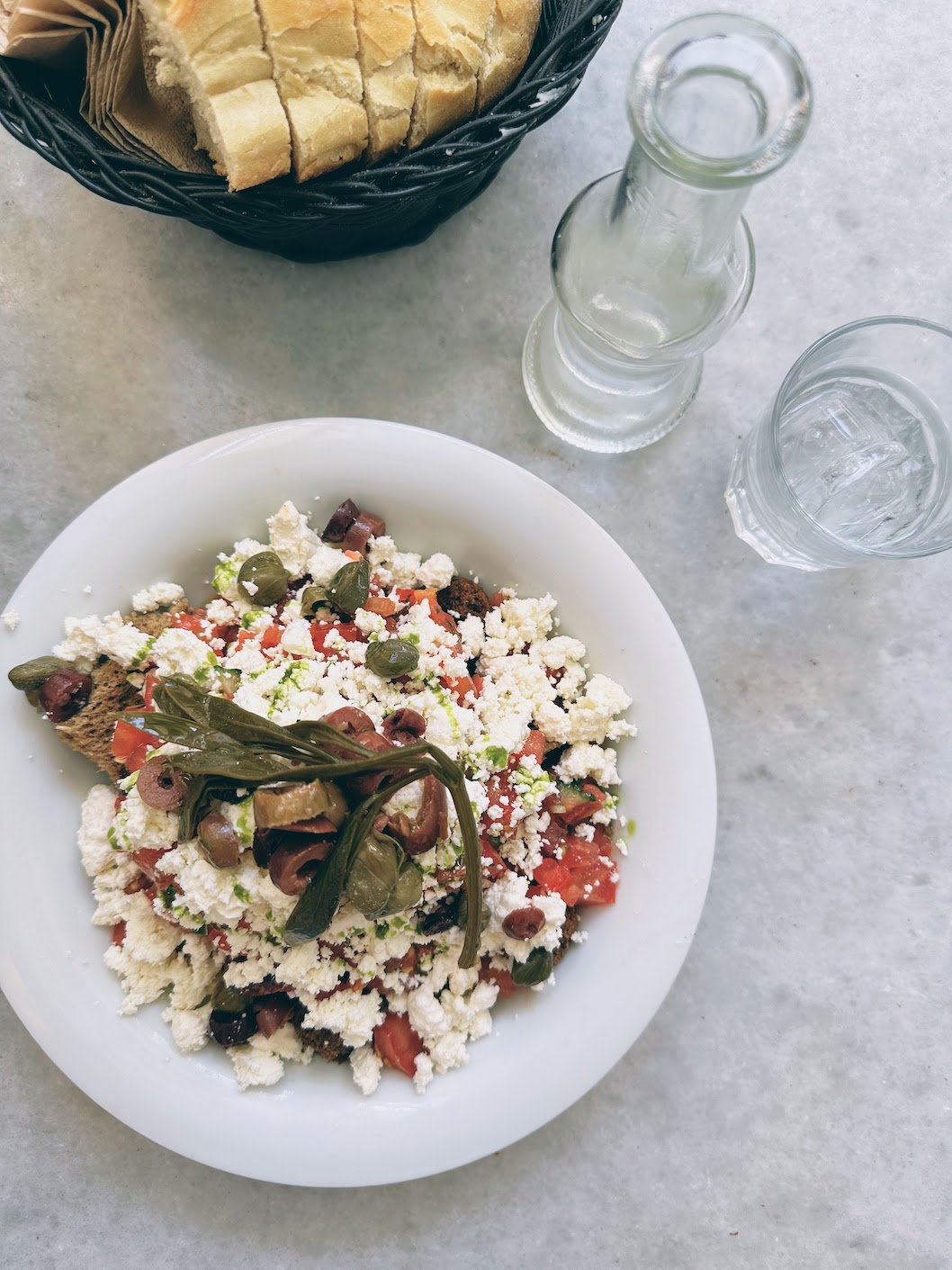 I first visited Rafiki a few weeks ago after a friend pointed me to its direction, also noting raving reviews online. When things are that positive, you know that an over-promise under-deliver scenario may be in play. On the opposite though, Rafiki did delivered, bar the somewhat low service which may add to the vibe though.
After enjoying a beer out in the sun, my friend arrived and we quickly dived in to their super nice menu ordering a Cretan salad (toped with some fresh kritamos seaweed and a beetroot salad topped with some cheese and pickled onions – both delicious.
For main, we had a juicy chicken fillet that came on a parsnip puree and sun-dried tomatoes and a nice kebab on thick pita bread. Their double-cooked baby potatoes were also a mouth-watering dish albeit a bit heavy, begging for enough raki and beer to wash them down.