Rarely does a restaurant beat expectations, especially so in Greece. So when we heard that Yiannis Loucacos was preparing to launch an Italian-oriented offering in Halandri I was at first very excited but also a bit skeptical. Minutes after tasting the first bite during our first visit, I knew this was immediately becoming on my favorite spots in Athens! Hopefully this level of quality and service is here to stay.
Tucked away in a low traffic and relatively quiet street of Halandri, ALIO opened its doors during summer 2019 with a lush garden at the back and elegantly designed interiors, giving it a homey look and feel. As we entered through the garden path, the hostess showed us to our table in what seemed like a busy night out for Athenians in the northern suburb of Halandri – expectedly so, as we struggled to find a table through their online booking system (thumbs up for a novelty here too!).
We devoured the menu with our eyes skimming through their thoughtful offering of antipasti, salads, first (primarily pizza and pasta) and second courses (think of bistecca and the likes). I was kind of skeptical on ordering a Ceasar's salad, especially when we were here for other stuff like high quality mozzarella and some Italian spaghetti. Regardless, we went ahead with it and ultimately enjoyed the best Ceasar's salad ever! The chicken bites were offered lightly fried in what seemed like an arancini, with the chargrilled corn scraped off the cob – oh man! The uovo tartufato, eggs on a runny truffle paste with some pizza bread on the side, was not exciting but you really can't go that much wrong with such ingredients.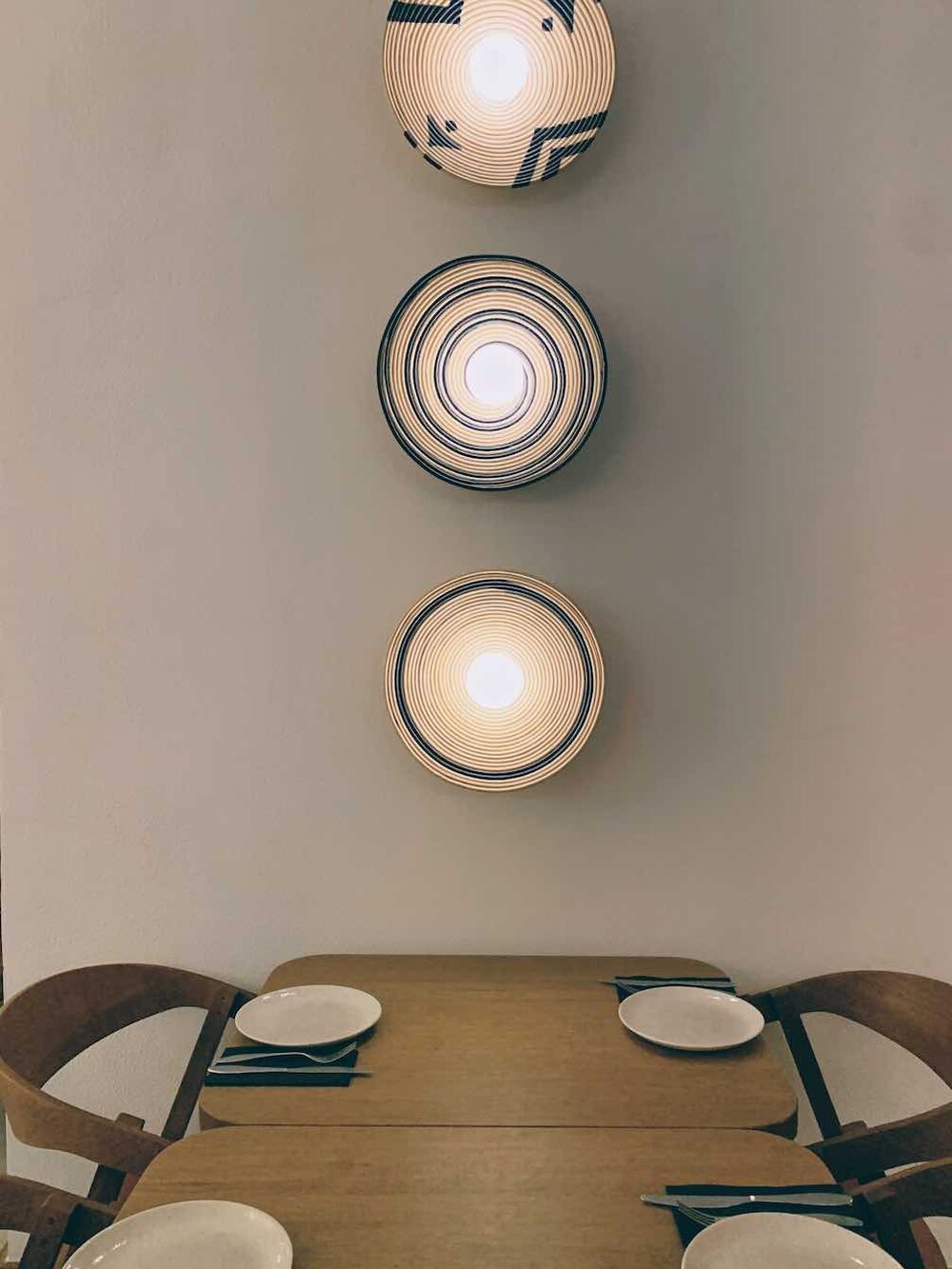 Instead of going for meat, we opted to stay close to what Greeks call Italian cuisine and went for pizza and pasta. We were lucky enough to go for the special of the day, a pizza Bianca -although I rarely choose one over a red sauce delight. The pizza crust was baked in the wood-fired oven with some parmesan trimmings, with some high quality ingredients being laid on top once the pizza was ready: buffala mozzarella, fresh prosciutto, crushed pistachio, a bunch of semidried pomodorini and a few lemon shavings – remarkable!
For pasta we went for pappardelle con ragu, which was served with some crispy topping that we never really found out what it was about… hey, if the pasta is good, you don't have to ask too many questions! By the end of what was an epic meal, we did wanted to try their Italian tiramisu but instead thought of leaving this for next time.
Guess what… this morning we rebooked for this week yet once more. Can't wait to go back! Hats off to the chefs and Yiannis Loucacos for bringing this project to life!
Pizza Bianca with fresh prosciutto, mozzarella, semidried pomodorini , crushed pistacchio and lemon shavings