Minas used to run a small taverna in Sounio, a southern suburb of Athens home to the Temple of Poseidon, for 33 years tending to hungry swimgoers in the area. In the last 5 years he's moved his business to Lavrio's main market serving tasty seafood treats to locals and tourists alike.
Located inside the main market the restaurant for sure attracts the rowdy crowds. I, for one, was not very convinced about the ideas but reviews left and right had been great. Having enjoyed a quick swim by the Athenian coastline, we found ourselves at this small local taverna on a quest for some cheap and tasty (ok, let's be honest… more than tasty!) seafood meze.
We sat outside, although the real character of the restaurant was inside the stonemade space that was decorated with some colourful vintage tableclothes and variuus artefacts from the previous decades.
Service was good but the food was better! We started off with some tasty marinated anchovies and a juicy bunch of chargrilled mushrooms. Despite a cholesterol-free diet, in the end we caved in and (thankfully!) indulged in the golden cheese puffs that were crisp and tender with the perfect balance between sweet and salty! Another entreé that was very good was the small-sized fried shrimps from Symi!
Our appetite was not that big for a main course although the menu featured a lot of the classic choices like calamari, octopus and some small fish (even meat for the carnivores out there). Additionally, they also had a great variety of local (and not so local) ouzo and tsipouro.
All in all, a nice find in a convenient location for an after-beach Sunday treat!
Golden fried cheese puffs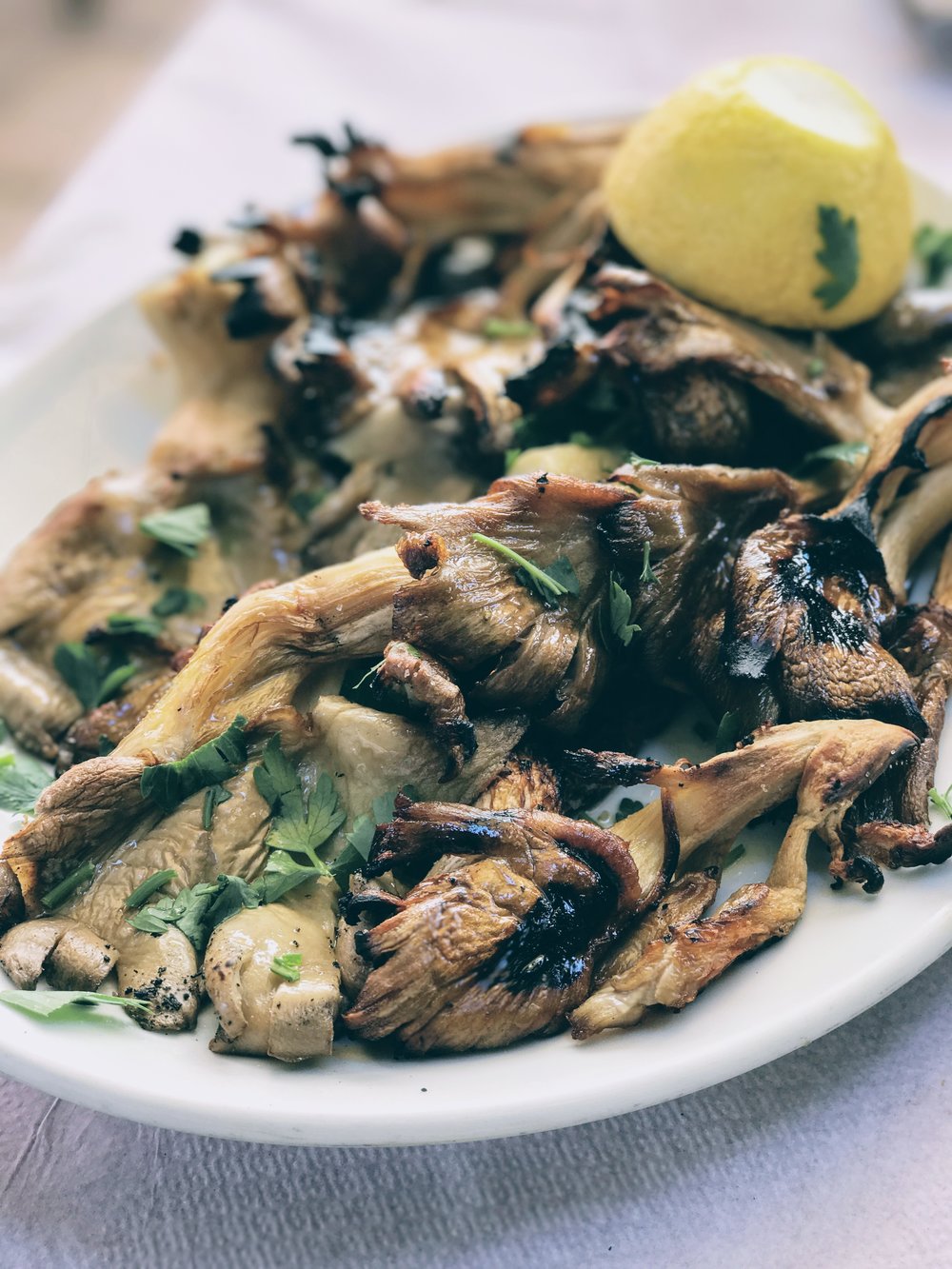 Marinated sardines in olive oil and served with pepercorns and caper